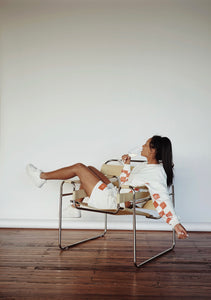 Welcome to the club.
PS Club loungewear is the intersection of comfort and careful design. These sets are soft, breathable and made to move with you. We're for hanging at home, coffee catch-ups, ticking off to-do lists, and all the in-between.
All sets will not be made again once sold out.
Our co-founder, Sarah, puts pencil to paper to design every piece we create. Her hand-drawn work is carefully embroidered onto our sets, making each capsule collection personal and one-of-its-kind.